145th JUDICIAL DISTRICT COURT
Serving the good people of Nacogdoches County since 1954.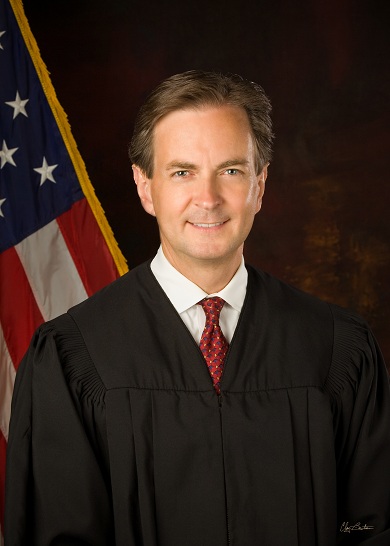 JUDGE CAMPBELL COX, II
(from 2001 through present day)
"Welcome to the web site of the 145th Judicial District Court. I hope that the information here will assist you in your dealings with this court. Please use the index to find the information you are looking for. It is my honor to serve you."
Index
Address
101 W Main St, Ste 220
Nacogdoches, TX 75961
Telephone & Fax Numbers
Tel # 936-560-7799
Fax # 936-560-7826
Court Staff
Court Administrator Pat Littleton
Email: pat.littleton@co.nacogdoches.tx.us
Court Administrative Asst. Brenda Fancher
Email: brenda.fancher@co.nacogdoches.tx.us
Court Reporter Candace Parke
Email: candace.parke@co.nacogdoches.tx.us
Former Court Reporter Jerry Poole
Email: reporter145th@gmail.com
Court Bailiff Mark Morris
Disclaimer
Nothing contained on this site is intended to indicate how the Court will rule on any matter before it.
Certain communication is prohibited
with the Judge and staff
Canon 3, Section B(8) of the Texas Code of Judicial Conduct expressly provides that a Judge and court personnel shall not directly or indirectly initiate, permit or consider ex parte communication or other communications made to the Judge outside the presence of the parties concerning the merits of a pending or impending judicial proceeding. Any communication to the Judge or court personnel concerning the merits of a pending or impending judicial proceeding is prohibited and shall be promptly rejected.